Posted by: Jazz Man on January 21st, 2011
The author's views are entirely his or her own and may not reflect the views of the Utah Jazz.
I love Paul Millsap. There are few players in the league with his work ethic. The highlight of this season was watching him go for 46 against the big three. He showed us that night,  just how capable he really is.
"It shows you what he is about. When it gets tough, he doesn't stop working. That's what he been doing since he's been with us, and works at his game to make himself better…"  – Jerry Sloan
In games that we win, Paul is averaging over 18 ppg. In games that we lose? Just 15 ppg.  When Paul scores 22 or more in games we are 7-1. He's proven to other teams that he can be a real scoring threat, so why don't the Jazz see him as one?
The power-forward position is key to the Jazz offense, 2nd only to the point-guard position. By his 5th season, Karl Malone was averaging 31 ppg and was the go-to-man on the Jazz team. So far this season, I have seen only a handful of games where Millsap has been the go-to.  Louisiana Tech does more then produce rebounders, we need Paul to score.
Paul Millsap needs to become more aggressive. He needs to demand the ball earlier in games, and look to put it in the hoop. The Jazz need to call more plays for him on offense and get him going early. We can't forget about him until the fourth quarter of games and expect to be an elite team. Enough with all the team basketball talk. If the Jazz play such a team game then why is Malone 2nd on the all time scoring chart? Playing team basketball means that everyone knows and executes their roles on the court.
Millsap has five years with the Jazz.  He is every bit a leader of this team along-side Deron. It's time for Paul to show us more of his Louisiana Tech blood. Malone and Stockton are past, it's Williams to Millsap now.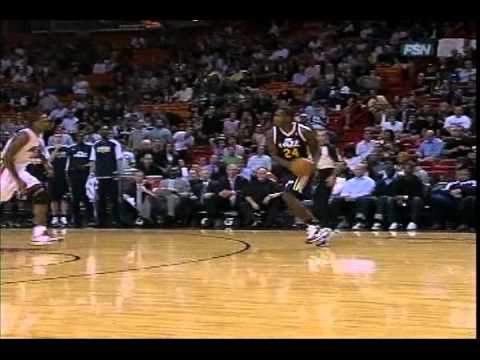 Replies: 8
Views: 430
8 Responses
Leave a Reply
You must be logged in to post a comment.