Posted by: Joey Parker on April 29th, 2011
The author's views are entirely his or her own and may not reflect the views of the Utah Jazz.
I think Earl Watson is the perfect backup point guard. He's a veteran who can help a team hold onto a lead, he's a true point guard who prefers passing over shooting, and he knows his role at this point of his career. I really hope he is a part of the Jazz next year.
Trading Deron Williams for the youngest player in the league (Favors) plus 3 more future draft picks will soon make the Jazz one of the youngest teams in the league. We need a couple vets around to provide leadership and stability in the locker room. Earl seems perfect for that role. However, if I had to bet money on it, I would guess that Earl Watson will not be with the Jazz next season. Here are my two reasons:
Earl is 31 years old and probably only has 3-4 more NBA years in him. Unless the Jazz get super lucky, they probably won't be title contenders for at least 2 more years. If Earl is one of those players who wishes to win a title before he retires, the Jazz realistically would not be his best option.
I think the Jazz will end up drafting a point guard with one of their picks this year. This is just a gut feeling, but I think somehow, someway, the Jazz will end up with Kemba Walker, Brandon Knight, or Jimmer "not really a point-guard" Fredette in the draft. If the Jazz do use a draft pick on a PG, they will likely want him to be the 1st PG off the bench after Devin Harris. This would mean that Earl would have to be the 3rd string PG, which he probably would not like to do.
I hope to see Earl back with the Jazz next year so we can see a few more Earl-y Oops to Jeremy Evans, but I fear that he might move on to greener pastures.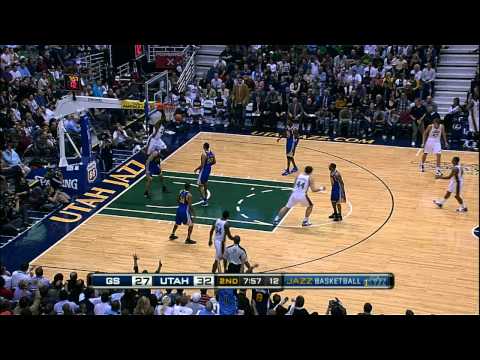 Replies: 8
Views: 1004
8 Responses
Leave a Reply
You must be logged in to post a comment.