Posted by: JC on September 15th, 2010
The author's views are entirely his or her own and may not reflect the views of the Utah Jazz.
Who can help us the most when the chips are in, the cards are down, Francisco Elson or Kyrylo Fesenko?
Who is more athletic? Who can block more shots?
Francisco Elson owns career averages of 3.9 ppg / 3.8 rpg / 0.6 blocks per game, over 7 years, 405 games.
Kyrylo Fesenko owns career averages of 2.4 ppg & 1.9 rpg / 0.5 blocks per game,  over 4 years in 79 games.
Elson: 7-0 / 240
Fesenko: 7-1 / 300
Well, since there weren't really any Fes highlights, let's put his draft footage up (go to 3:19):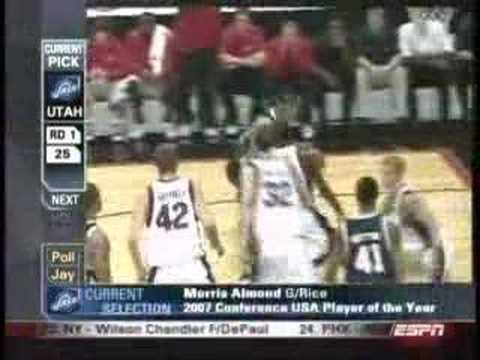 Replies: 5
Views: 630
5 Responses
Leave a Reply
You must be logged in to post a comment.