Posted by: Kyle11Kirkham on May 23rd, 2011
The author's views are entirely his or her own and may not reflect the views of the Utah Jazz.
Today I'm going to be taking a look at Reggie Jackson
Physicals
Height: 6'3" (7' wingspan)
Weight: 208 lbs
Birthday: 4-16-1990 (21 year old; Junior from Boston College)
*Point Guard
*Top 5 point guard, top 20 overall
Reggie Jackson very well may be the sleeper point guard of this draft. He's not the best scorer, passer or defender, but he has what it takes to be successful in all of those areas, and there is a good chance that he will be.
Jackson has a lot of strengths. Over the past season he has dramatically improved his overall game in pretty much every area, however it has been his shooting that has progressed the most. His sophomore year he shot below 30% from the three, and he upped it all the way to an impressive 40% his past junior year (he shot 50% from the field). He can score in transition, off the dribble, by shooting, pretty much anyway you want him to do.
 Athletically this guy is amazing. Not only is he a great athlete, but the kid has a 7 foot wingspan (he's a point guard! (Enes Kanter has a 7 foot wingspan))! Thanks to this, Jackson can make some pretty awesome plays; like his dunks, which are awesome. He's a good play maker to. He's not your selfish star player; he's the "make the right pass instead of taking the shot yourself" kind of guy. The last main strength he has, is his versatility. With his size, length, and speed, Jackson can play and guard either the point or shooting guard position. This is a major plus for him, giving him a better chance to fit in somewhere.
When it comes to weakness, there is nothing that hugely sticks out, but it is the same with his strengths. He is a good scorer, good play maker, good defender. He can be all of these on the next level, but is good, good enough? Even if Jackson pans out and brings his skills to an NBA level, will he have enough elite skills to become a starter or even a role player, or will he become the 12th man on an NBA team? That is his problem.
This dude could be very good, but right now, nothing is screaming that he is necessarily going to be great. Put in the right situation, he might flourish, but it could go either way. If the Jazz draft Knight or Walker (I say Knight) with their 3rd pick, then there is virtually no chance we draft him, but if we go big and get Kanter/Williams with the 3rd, then we will most likely take a look at him.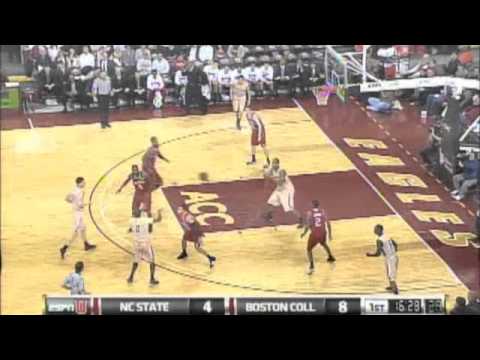 Reggie Jackson
Replies: 7
Views: 452
7 Responses
Leave a Reply
You must be logged in to post a comment.