Posted by: TACOREV on December 29th, 2011
The author's views are entirely his or her own and may not reflect the views of the Utah Jazz.
It's clear the Jazz are missing leadership on this team. They often look lost out there and don't have a "go-to" guy to pull them out of a slump. Somebody on this roster needs to step up and take a leadership role.
How about the guy that led a no-name school full of scrubs to the NCAA National Championship game just two short years ago?
We've seen glimpses of phenomenal play from Hayward at the end of last season as well as flashes throughout his short Jazz career. At the same time, we've seen him struggle and look a bit lost himself on multiple occasions. How can we get more of the good Gordon and less of the hesitant one?
It clearly comes down to one thing: confidence.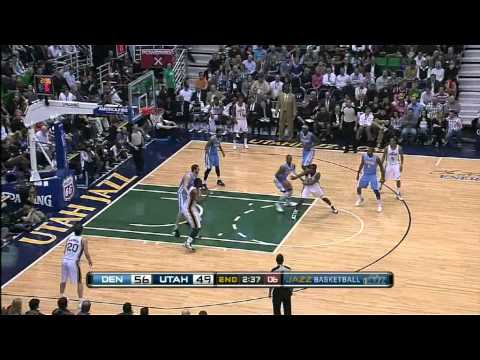 Gordon has played lights out on a number of instances, and the common denominator in those occurrences is that his play oozed with confidence. He dropped 34 in the season finale against Denver, knocking down jays from every angle without the least bit of hesitation.
And let's not forget when he drove right past Kobe and Gasol for  a monster slam in Staples last spring without giving a second thought.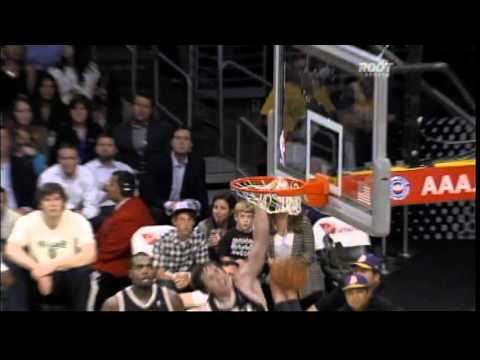 If we could get this kind of confident Gordon all the time, he would be a fantastic leader on the court for this young team as they grow and develop together.
How can that happen though? Hayward is a true team player. His nature is to avoid being the guy that jacks up dumb shots or hogs the ball, things that would diminish team chemistry. And often, that nature can end up making a young guy feel unsure if they should shoot in certain situations, as we have seen a contemplative Hayward appear more than a few times over the past year and change.
He's going to need somebody to push him. He needs the guys around him to make him feel like he's the guy that can lead the team, and it starts with the head coach.
Watching last night's game, I couldn't help but think about how great it would be if Hayward had Burks' confidence. Burks came off the bench in his second NBA game and wasn't afraid to shoot or take the ball to the hole. Hayward will do that kind of thing when he is playing with confidence, which needs to happen more often.
If there is one guy on this roster that can be a true leader going forward, it's Hayward. Corbin needs to push him to become that leader and instill confidence to help him succeed. No doubt, he would probably struggle, especially at first, but it will make him a better player and a better leader as a result.
Corbin ought to take a look at the situation going on in San Francisco, where Jim Harbaugh stepped in to coach the 49ers and has taken them to great places overnight. I've watched several of his press conferences, and one thing he always does is say great things about Alex Smith, a quarterback who struggled for much of his career and had confidence issues much like Hayward has had. This season, with the coach fully behind him and endorsing his trust in him often, Smith has had his best season and is leading the Niners to the playoffs for the first time in nearly a decade.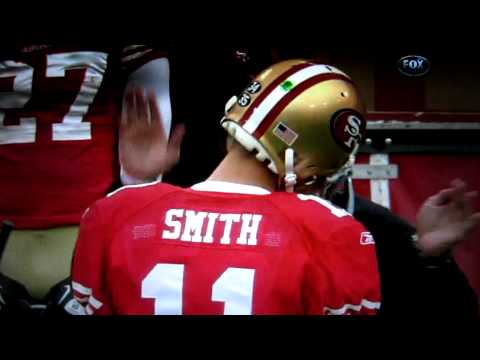 All it took was a head coach believing in his guy, and a little push.
Replies: 4
Views: 408
4 Responses
Leave a Reply
You must be logged in to post a comment.